The Cabinet Painting Company
Our Cabinet Painting Services
Welcome to Tampa Bay's premier cabinet painting company where we are committed to giving you the very best in quality, value, and service. The Cabinet Painting Company was created to ensure that homeowners in Brandon, FishHawk Ranch, Riverview, Valrico, and across the Tampa Bay area have a local expert available who could help bring their cabinet refinishing dreams to life. Our team of professionals creates peace of mind for our clients by providing insight, information, and integrity at every turn. From our free in-home estimate to our final walkthrough, you will experience the difference that hiring true cabinet experts can offer. Our process leaves your cabinets with a long-lasting, factory finish at up to 60 percent off compared to replacement cabinets.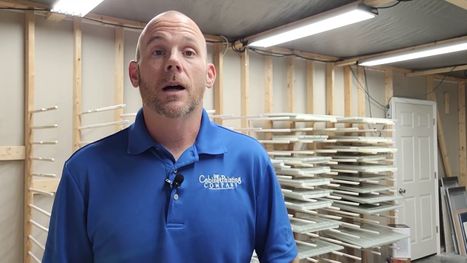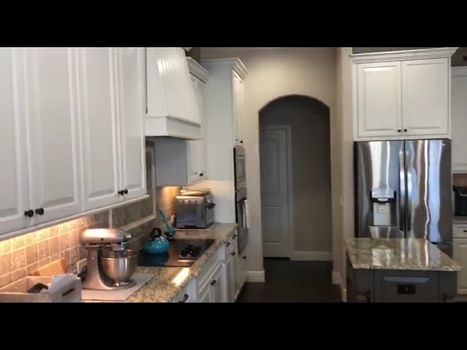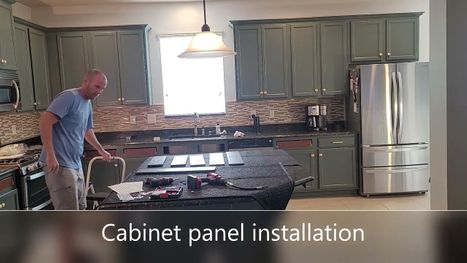 What We Do
At The Cabinet Painting Company, we specialize in cabinet re-beautification. Simply put, we make your existing cabinets beautiful again. Whether you are considering professional cabinet painting, cabinet restoration, or anything else short of replacement cabinets, let our team serve you. What you will quickly discover is that you don't need to demolish your current kitchen cabinets or bathroom to create a newly imagined space that is more beautiful than ever before. If the runaway costs of new cabinets have you frustrated, The Cabinet Painting Company can ease that pain.
As the experts in cabinet painting for Tampa, Riverview, Valrico, Plant City, and any neighboring community, we have seen and done it all. Our tested, proven, and reliable process can turn your worn, dated, and dingy cabinets into the like-new showstoppers they once were. Whether your current cabinets are oak, cherry, formica, medium-density fiberboard (MDF), thermofoil, or just about anything else, your search for local cabinet painting stops with us.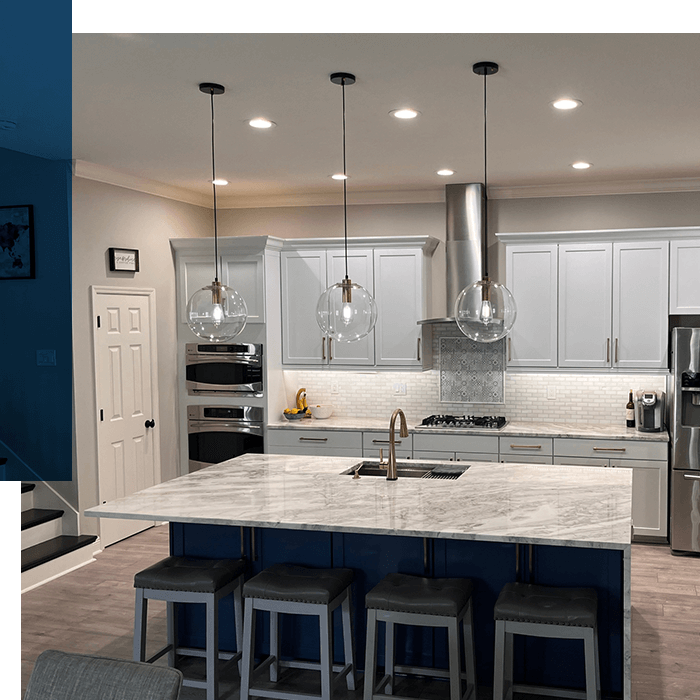 How We Do It
Our process includes:
Free in-home consultation and estimate
Use of your existing cabinetry
Professionally uninstalling all doors, drawer fronts, and hardware
Safe travel to our climate controlled, state-of-the-art spray facility
In-shop sanding, priming, painting, and finishing by our expert technicians
Meticulously painting all existing cabinet boxes in your home by hand
Installation of newly painted cabinet doors and drawers upon completion
Final walk-through and satisfaction assurance completed by company owner
Follow up communication and support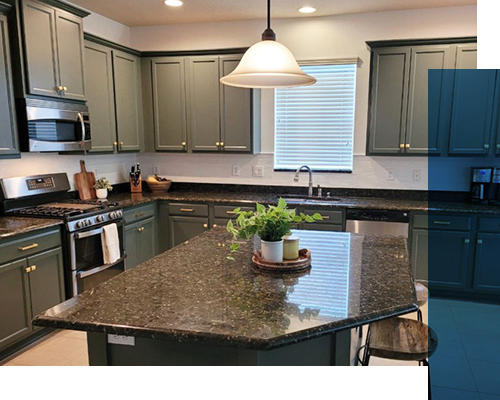 How We Can Help
No matter where you are in the greater Tampa Bay area – Westchase, New Tampa, Seminole Heights, Brandon, Valrico, Lithia, Riverview, Plant City, or elsewhere – The Cabinet Painting Company is here to help. Please contact us today to schedule your in-home consultation with our one of our cabinet experts.
The Benefits of Improving Your Kitchen or Bathroom Cabinets
If you're looking for a way to update the look of your kitchen or bathroom without breaking the bank, cabinet painting, cabinet resurfacing, and cabinet refinishing are all great options to consider. Cabinet painting, resurfacing, and refinishing are all interior design techniques that can give your kitchen or bathroom a fresh new look.
Cabinet painting involves completely removing the existing cabinet doors and drawer fronts, sanding and priming the surfaces, and then applying new paint. This is a great way to completely transform the look of your kitchen or bathroom with minimal expense.
Cabinet resurfacing is similar to cabinet painting, except that it involves leaving the existing cabinet doors and drawer fronts in place and simply sanding, priming, and painting over the existing surfaces. This is a much less labor-intensive process than cabinet painting and is a great way to give your kitchen or bathroom a subtle update.
Cabinet refinishing is a less-invasive form of cabinet painting and involves simply cleaning, sanding, and staining the existing cabinets. This is a great way to give your kitchen or bathroom a classic, timeless look without having to completely redo the cabinets.
No matter which method you choose, cabinet painting, cabinet resurfacing, or cabinet refinishing can all be great ways to give your kitchen or bathroom a much-needed update without breaking the bank.
What our customers are saying
KNOWLEDGEABLE
"I recently had my kitchen island cabinets painted to lighten up my kitchen space. The quality of work and professionalism by The Cabinet Painting Company was top notch. Everyone I dealt with through the process was knowledgeable and had such great attention to detail. Don't hesitate to trust this company with your kitchen as they will transform it into a new space!"
- Ameesh P.
POLITE
"We are so glad we found the cabinet painting company. We wanted to update our kitchen cabinets with a new color scheme and they turned out great. Their team was easy to work with, on time, polite and meticulous. We would highly recommend The Cabinet Painting Company to anyone interested in changing their cabinets."
- James S.
FANTASTIC
"They did a fantastic job! They quoted us the exact time frame from when we booked them to when they started. The cabinets have the feeling as if they were fabricated this color and we couldn't be more happier. The painter for the frames clean, communicative, punctual and came back for touch ups no problem! The entire staff was professional and super easy to work with! We are OBSESSED with our new looking kitchen and have absolutely zero complaints!"
- Laura G.
Ready to get started? Schedule a free estimate with us today.